Salt-Lick Hat
SLH02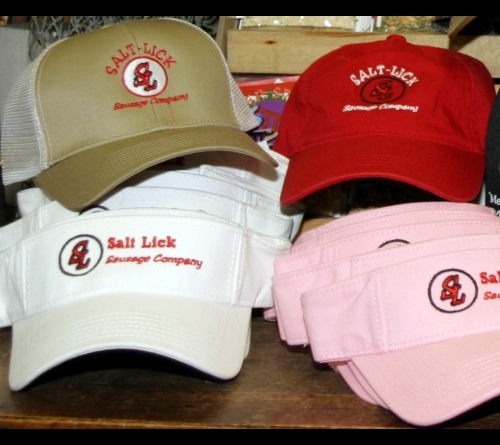 Top it off with a Salt Lick Sausage Hat! We have both the solid colored standard ball cap and the trucker hat.
Availability of hats, caps, and visors is limited. Please call us at 229-535-6328 to make sure we have your desired color before placing your order online.
Style/Color
Solid Red (0) Solid Black (0) Solid White (0) Solid Pink (0) Trucker Camo (0) Trucker Green (0) Trucker Light Blue (0) Trucker Tan (0)
During the Summer, we limit the range of ground shipping to preserve product freshness. We apologize for any inconvenience.